All posts by
James Gleick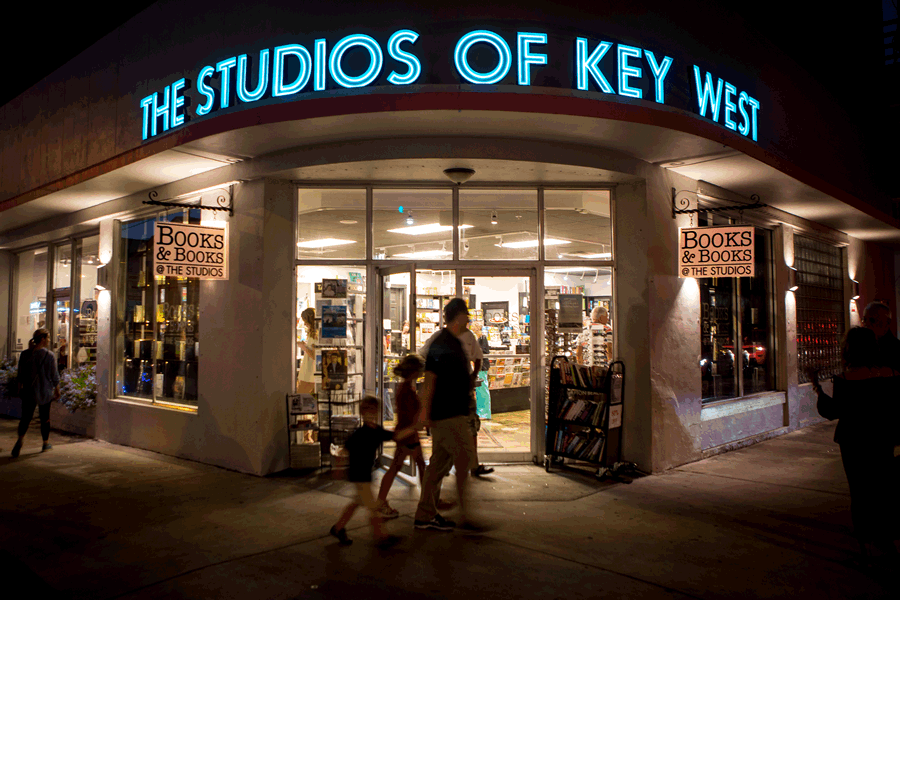 Books & Books @The Studios is your locally-owned, nonprofit, independently-minded neighborhood bookstore. We have an inventory of almost 5,000 titles including the latest bestsellers, a carefully curated selection of fiction and nonfiction for all tastes, a full children's book section, and a beautiful collection of books on art, architecture, photography, and design.
Affiliated with Books & Books in Miami, one of the nation's great independent bookstores, our home is part of The Studios of Key West, a nonprofit arts center and cultural organization offering a broad array of art classes, an auditorium for performing arts, studio spaces for local artists, and residency opportunities for artists from locales worldwide. We're proud to add a dedicated space for the literary arts.
Hundreds of feet of bookshelves line the walls of the store, supplemented by specialty tables stacked with new and notable titles and featured selections. Book-related gift items and gift cards make it a perfect place for sophisticated shopping.
We serve as a community center for readers and writers, hosting author events, readings, school book fairs and other literary programs.