We love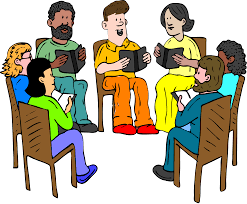 book clubs, no surprise. And we'd like to be their friend.
Register your club with us and we'll order your assigned book and supply it  to club members at a 20% discount. It's win-win, as we support your club and you support your local independent bookstore.
We can supply print books and audio books.If you are a group member, just notify us when you make your purchase to qualify for the discount.
Currently registered with us are:
>> Bookies – Reading "Underground Railroad" by Colson Whitehead
>> Key West Gay & Lesbian Cub – Reading "What Belongs to You" by Garth Greenwell
>> Wise Guys – Reading "Boys on the Boat" by Daniel Brown
>> Readers' Group 007 – Reading "The Handmaid's Tale" by Margaret Atwood
We're having a reception for book clubs on Sunday, February 26 in connection with the appearance of Will Schwalbe at the store to discuss his new title "Books For Living."  "'What are you reading?'" Schwalbe observes, "isn't a simple question when asked with genuine curiosity; it's really a way of asking who are you now and who are you becoming."