We love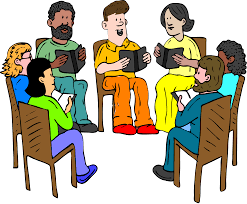 book clubs, no surprise. And we'd like to be their friend.
Register your club with us and we'll order your assigned book and supply it  to club members at a 20% discount. It's win-win, as we support your club and you support your local independent bookstore.
We can supply print books and audio books.If you are a group member, just notify us when you make your purchase to qualify for the discount.
Currently registered with us are:
>> Bookies – Reading "Days Without End" by Sebastian Barry
>> Key West Gay & Lesbian Cub – Reading "Inferno" by Eileen Myles
>> Wise Guys – Reading "The Things They Carried" by Tim O'Brien
>> Readers' Group 007 – Reading "The Zookeeper's Wife" by Diane Ackerman
Let us know about your book club so you can get in on the action.