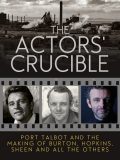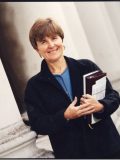 Before Stardom: Richard Burton, Anthony Hopkins and Michael Sheen. Historian-biographer, Angela V. John, explores the lives of the talented and famous when they were young. She considers why so many gifted actors came from the same small place in Wales and how Key West's Philip Burton played his part in it all.
Followed by the film, THE MAN WHO GAVE HIS NAME AWAY, a personal look at the late Philip Burton, Key West resident, playwright, thespian, and tutor.
Widely published, acclaimed British author, Angela V. John, brings down to earth the Welsh stars of Hollywood, Broadway and The West End of London. She has written five biographies including a life of the nineteenth century American actress Elizabeth Robins and an award-winning book for children. She was, for many years, History Professor in a London university. Currently vice-president of the Welsh People's History Society, she has been a member of the Lord Chancellor's Advisory Council on National Records and Archives. She enjoys giving talks at venues ranging from Book Festivals to schools and the House of Lords, including a USA lecture tour from Ohio to California in 2006. Her most recent book The Actors' Crucible, Port Talbot and the Making of Burton, Hopkins, Sheen and All the Others draws upon extensive interviews and research as well as her personal memories of a number of its stars. She is currently working on her twelfth book, a volume of essays about a bunch of feisty Welsh women of the nineteenth and twentieth centuries. This time Angela's USA visit is exclusive to The Tropic Cinema and The Studios of Key West.