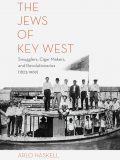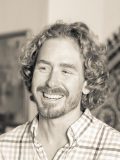 Books & Books @ The Studios of Key West presents an intimate conversation with author and publisher Arlo Haskell on Thursday, March 29, at 6:00 p.m.
Haskell will be joined by the person he has called "his first and best reader," his wife and partner of 19 years, Ashley Kamen. The interview will explore Haskell's research for his bestselling work of nonfiction, The Jews of Key West: Smugglers, Cigar Makers, and Revolutionaries (1823-1969) and his work as the publisher of Sand Paper Press, an independent label that has published avant-garde poets from North and South America.
Born on Big Coppitt Key in 1977, Haskell is known as one of the leading experts Key West's literary and social histories. He is also the author of two poetry collections, Fool Proof and Joker, and executive director of the Key West Literary Seminar.
The event is free and open to the public and will include a book signing with the author.