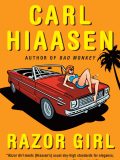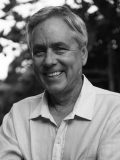 We are very excited to welcome Carl Hiaasen to Books & Books @ the Studios. Because Carl will be available only for an hour this will be a ticketed signing. Your $20 ticket includes the cost of a paperback.  We'll have a selection so you can choose your favorite for Carl to sign.
Tickets go on sale Thursday, February 1st. Buy at the store or by calling 305-320-0208.
Hiaasen was born and raised in Florida. He is the author of eleven previous novels, including the best-selling Nature Girl, Skinny Dip, Sick Puppy, and Lucky You, and four best-selling children's books, Hoot, Flush, Scat, and Chomp. His most recent work is Razor Girl, which takes place in Key West. He also writes a weekly column for The Miami Herald.