Join us for a book release party! Florida Key's writers David Sloan and Brad Bertelli will debut their newest collaboration "A Local's Guide to BLOODLINE", the hit Netflix series that is filmed in the Florida Keys!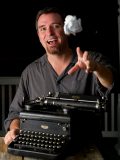 David Sloan moved to the Florida Keys in 1996. He is the author of 18 books including Quit Your Job and Move to Key West and The Key West Bucket List. Sloan also runs the popular ghost tour and ghost hunt company, Haunted Key West, and co-produces the Key Lime Festival and the Zero K Cow Key Channel Bridge Run.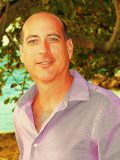 Brad Bertelli is the curator/historian at Islamorada's Keys History & Discovery Center. He has published four books on Florida and Florida Keys history, and operates Historic Upper Keys Walking Tours. His bi-weekly column, Notes on Keys History, appears in The Reporter.