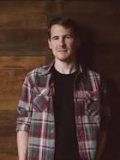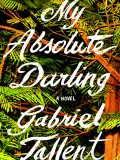 Join us, Friday, November 17th at 6:30 for a reading, discussion and signing with Gabriel Tallent – breakout debut author of My Absolute Darling!
My Absolute Darling introduces Turtle Alveston, who will go down in history as one of fiction's most unforgettable young heroines. Fierce, haunted, steely and determined, Turtle is a survivor. At 14, she inhabits a wilderness along the Northern California coast. Turtle knows every plant and creature in the forest, their uses and their threats. But while her physical world is expansive, her personal one is small and treacherous: she has grown up isolated in the thrall of her abusive father. When Turtle meets two high school boys in the woods, she is enamored by the innocence of their banter and the ease of their friendship. They come from a different world, a world Turtle's father has always scorned; slowly, Turtle's eyes open to the reality that life with her father is neither safe nor sustainable. Motivated by her first taste of real friendship and love, Turtle starts to imagine escape. What follows is a harrowing and heart-stopping fight for her own soul.
In My Absolute Darling, Tallent achieves an elusive combination: a literary masterpiece that you can't put down. Reading this book is an all-consuming experience. A novel of dark, psychological complexity, urgently told and fully immersive, My Absolute Darling is a story of escape, survival, strength and a return to the beauty and life of the natural world.