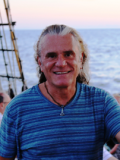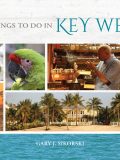 Join us, Saturday, April 14th and meet formal local Gary Sikorski and get a signed copy of his new book, 101 Things To Do In Key West!
Gary J. Sikorski is a freelance photographer who lived in Florida for many years. He has traveled extensively and photographed virtually every country in Western Europe, as well as parts of South America, Mexico, the Caribbean, and Hawaii. Gary is also a restaurateur who has created and owned three different eating and drinking establishments throughout his career, and he is recognized as one of the world's foremost experts on facial muscle exercise. This is Gary's third photographic travelers guide.
His first book 101 Things to do in Martha's Vineyard was published in 2015, and his second book 101 Things to do in Rhode Island was published in 2016.