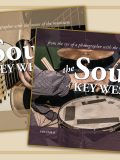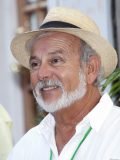 "Soul of Key West Vol 1 & 2" by Ralph De Palma – began in aviation working Eastern Airlines in the 1970s. He obtained a Bachelor of Business Administration from Florida International University in Miami. He worked at the John F. Kennedy Space Center in the mid-80s working in the Orbiter Processing Facility as a technical supervisor of the Crew Module. He helped process the Orbiter for 17 Space Shuttle Missions including the Galileo, Ulyses, and Space Telescope missions. Later, he became Managing Partner in a startup commercial space venture, Caribbean Satellite Services, using satellite communications system and GPS position information in the early 90s. In 1998, De Palma returned to the Kennedy Space Center to manage an Enterprise GIS Mapping project. He was employed by the Florida Keys Mosquito Control District as Information Technology Manager between November 2001-July 2014. Digital photography has become his passion, with a library of over 100,000 images. As a young man, his love of music was interrupted as life got in the way. Now as a full time music performance photographer and author of the Soul of Key West books, De Palma truly has a song in his heart. He is currently working on Soul of Key West, Volume III as well as new book about the Havana Music scene.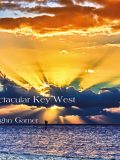 "Spectacular Key West" by Vaughn Garner – For years photography has been a hobby, but in the last few years it has become much more. Photography means "writing with light." I've learned how to study light. It's a lifelong study: light in the early morning, light when it rains, the harsh light on a sunny day, light at dusk, light in the evening and the absence of most light at night. I love studying the way light reflects off different objects and how the objects absorb the light, how it changes them. On August 10, 2010 Vaughn received the "Award of Merit" from the New York Institute of Photography, for "Cloud Sails." On August 12, 2013 "Spectacular Key West," an 80 page, hardcover photobook was published by Key West Publishing, LLC.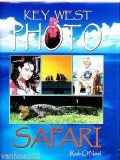 "Key West Photo Safari" by Rob O'Neal – For 15 years, I've been a staff photographer at the Key West Citizen newspaper. From Dayton, Ohio, I graduated from photography school and couldn't be happier with my decision to land here at the end of the road. The Florida Keys offer both pros and hobbyists alike an incredible amount of photo opportunities. I love photography. I'm never without a camera and despite some photographic disappointments, I, like anyone with a healthy obsession, refuse to let up. With more than 300 days a year of sunshine and a wide color palette, it's nearly impossible to leave the Keys without a few gorgeous images.