Books & Books @ The Studios is pleased to highlight local authors that bring literary flair to the island! Every First Thursday enjoy signed copies of authors' books, lively conversation and light refreshments.
Join us this month on Thursday, December 7th and meet photographers Roberta DePiero and Ralph De Palma.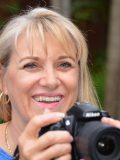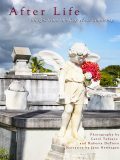 Roberta DePiero was born in Cleveland, Ohio and transplanted to Key West in 1991.  Her theatre photography has appeared in print and posters. Following her love of history and her own genealogy search, she became a www.findagrave.com volunteer photographer and discovered through photographing these requested graves and monuments the beauty and tranquility of the Key West Cemetery.  She is married to author Reef Perkins with family Quincy, Lena and Sienna Perkins.
After Life is a sensitively compiled collection of images from the Key West City Cemetery. Some of the subjects are iconic and familiar. Others are hidden in quiet corners or as fleeting as a cloud blowing before the sun. All are memorable.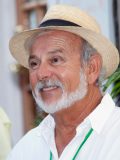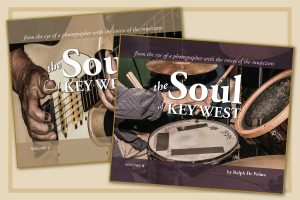 Ralph De Palma began his career in aviation after a brief Army tour and an undergraduate degree from Florida International University in Miami.  He worked for Eastern Airlines in the 1970's, then as a technical supervisor/manager at the John F. Kennedy Space Center, helping to process 17 Space Shuttle Missions. De Palma is currently a board member of the Bahama Village Music Program and also a member of the Florida Keys Council of the Arts and The Studios of Key West which have produced a number of concerts featuring Key West Musicians.
De Palma is now a full-time music performance photographer, and author of the Soul of Key West, Volume I & II.  Soul of Key West Volume III, along with a new volume the Soul of Havana will be released soon.