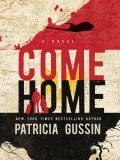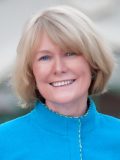 Patricia Gussin is a New York Times best-selling author. Her novels are all in the mystery/thriller genre and they reflect her background in medicine. She is a graduate of Aquinas College, Wayne State University School of Medicine, and Columbia University Business School. She practiced primary care medicine and has directed medical research in her role as worldwide vice president for a leading healthcare company.
Her first novel, SHADOW OF DEATH was nominated best first novel by International Thriller Writers. Other titles include COME HOME, AFTER THE FALL, and WEAPON OF CHOICE.
She and her husband, Dr. Robert Gussin, live in Longboat Key, Florida and East Hampton, New York, and they have vineyards in Marlborough, New Zealand. They will be supplying wine from their vineyard for this event!
This event is presented by the Key West Public Library