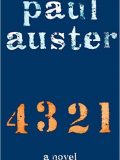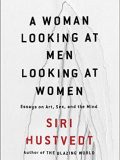 Bestselling authors Paul Auster and Siri Hustvedt will discuss their new books, as well as fiction, art, sex and science.
Hustvedt, a novelist, poet and essayist, has described her recently published book, "A Woman Looking at Men Looking at Women," as a collection of essays that "explore versions of the same question: What are we? How do we see, remember, think, talk and feel?" Her mission was "to demonstrate that tunnel vision in individual fields creates dead ends," and to initiate a conversation between science and the humanities. Critics have said the collection is written with "an unusual blend of incisive intelligence, humor and imagination," and called Hustvedt "beguiling" and "erudite."
Auster has written more than a dozen novels, as well as poetry, essays and screenplays. About his work, he has said, "I am trying to explore the deepest emotional questions I know about: love and death. Human suffering. Human joy. All the important things that make life worth living."
Auster's new novel, "4 3 2 1," tells four alternative versions of the life story of a single character, a New Jersey man of Russian-Jewish descent. "4 3 2 1" has earned critical praise for its stunning ambition, originality and remarkable craft.