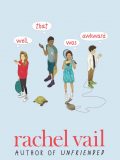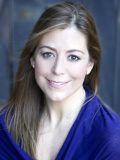 An in-converstaion event with Rachel Vail and Meg Cabot!
Set in the tumultuous tween world of eighth grade, Rachel Vail's WELL, THAT WAS AWKWARD  is a delightful 21st century take on Cyrano de Bergerac…but with texting. Focusing on the hyper-social world of the middle school fishbowl, Rachel Vail writes for today's tweens in a voice that's laugh-out-loud funny, but also perceptive, touching, and spot-on.
Our heroine, Gracie, hasn't "gone out" with anyone yet, nor has her best friend Sienna. The two girls aren't part of the Loud Crowd, a group of girls whose sole focus seems to be speculating about boys and clothes. Gracie has a slight crush on A.J., but when she finds out that A.J. likes Sienna, she decides that the two are perfectly suited and her role as sidekick will be to help Sienna write clever texts that will dazzle A.J. To her surprise, A.J.'s texts prove to be surprisingly smart and witty. Could it be that he is getting help from his brainy best friend Emmett? There's many a twist and turn before the real perfect couple get together!