Thursday, March 10, 6 pm
Rosalind Brackenbury will read from her new novel, The Third Swimmer, with a signing to follow.
It is 1939 in London. England is on the brink of war with Germany, and the future is uncertain for everyone. Thomas, a young architect, meets an office worker named Olivia and falls quickly in love. Twelve years later Olivia and Thomas are struggling in the aftermath of war, to raise children and make a life together.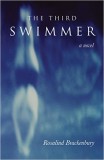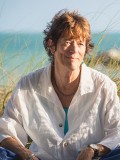 Brackenbury is a Key West local and the author of many novels and collections of poetry. This is perhaps her most personal book, because, although the novel is fiction it is based on an event that happened to her parents in 1952.