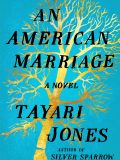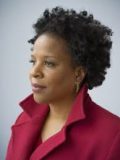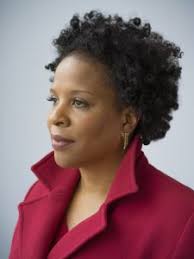 Tayari Jones's stirring, thought-provoking new novel, AN AMERICAN MARRIAGE, tackles big issues—race, loyalty, resilience—and perhaps the biggest issue of them all: love. A rising literary voice, whose last novel, A Silver Sparrow, was named an NEA Big Read and chosen as a Best Book of 2011 by O, The Oprah Magazine, Library Journal, Slate, and Salon, Jones here wrestles with at once contemporary and timeless truths about the human condition. "Jones is blessed with vision to see through to the surprising and devastating truths at the heart of ordinary lives, strength to wrest those truths free, and a gift of language to lay it all out, compelling and clear," says Michael Chabon, Pulitzer Prize winning author of Moonglow. "That has been true from her very first book, but with AN AMERICAN MARRIAGE that vision, that strength and that truth-telling voice have found a new level of artistry and power."
Celestial and Roy, a recently married African American couple living the dream of the New South that Atlanta offers, seem to have it all. He is an ambitious executive on the rise, she is an artist on the verge of a promising career. But, their lives are turned upside down when Roy is arrested for a crime he did not commit and sentenced to twelve years in prison. While Roy is incarcerated, Celestial, blindsided and unmoored, takes comfort in the company of Andre, a childhood friend and Roy's best man at their wedding. When Roy is released, the future prospects of the couple's life together have been compromised, perhaps irreparably.
Tayari Jones is the author of four novels, including Silver Sparrow, The Untelling, and Leaving Atlanta. Jones holds degrees from Spelman College, Arizona State University, and the University of Iowa. She serves on the MFA faculty at Rutgers and blogs on writing at www.tayarijones.com/blog. She lives in Brooklyn. An Associate Professor in the MFA program at Rutgers-Newark University, she is spending the 2017-18 academic year as the Shearing Fellow for Distinguished Writers at the Beverly Rogers, Carol C. Harter Black Mountain Institute
at the University of Nevada, Las Vegas.