Texas Poets Laureate Karla K. Morton and Alan Birkelbach launched a joint 3-year project — Words of Preservation: A Poets Laureate National Parks Tour —  in 2016 to celebrate the National Park System's 100 year anniversary … and help preserve the parks for the next 100 years.
The initial spark to do something like this hit Karla when she was at a national conference and learned that 2016 would be 100th anniversary of the National Park Service. A year later, while she was working on Accidental Origami in the Sangre de Cristo Mountains, the idea took formation. Like Ralph Waldo Emerson, Henry David Thoreau and John Muir, Morton and Birkelbach hope to contribute to the exploration, preservation and protection of our country's most natural, beautiful spaces.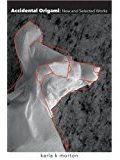 In addition to being the 2010 Texas Poet Laureate, Karla has a journalism degree from Texas A&M, is an award-winning poet and has 11 published books across a wide range of topics. Her books include: Redefining Beauty, a poetry journey through Karla's battle with breast cancer; Constant State of Leaping, a poetry collection about delving into risk and unfettered joy and, her latest, Accidental Origami. You can learn more about Karla at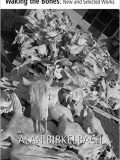 Alan is the 2005 Texas Poet Laureate, an award-winning author and also has 11 published books, including: Waking the Bones, Rogue Waves, Meridienne Verte and Smurglets Are Everywhere.