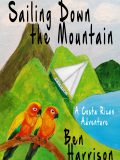 Ben Harrison –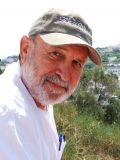 Ben and Helen Harrison sailed into Key West in 1979 on the 38-foot sailboat they built in Costa Rica.  Soon after they arrived, he began playing music professionally as a singer/songwriter/guitar player.  In 1986 they opened Harrison Gallery at 825 White Street where Helen is the featured artist.  Since arriving in Key West, Ben has recorded nine studio albums of original music, written three musicals and published five books.  Currently, he is in the finishing stages of an audiobook of, Undying Love, the true story of a passion that defied death. They have two children—Benjamin and Cole Harrison.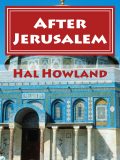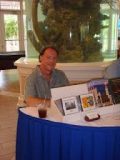 Hal Howland is the author of After Jerusalem: Short Fiction, The Human Drummer: Thoughts on the Life Percussive, Landini Cadence: A Rich Castillo Threesome (winner of the Eric Hoffer Award for excellence in independent publishing and a finalist in the Next Generation Indie Book Awards), and The Sculpture Gardener: Short Fiction (winner of an honorable mention in the Lorian Hemingway Short Story Competition). Howland has released three award-winning, critically acclaimed jazz recordings, The Howland Ensemble, Reiko, and 10 Years in 5 Days, and has received a jazz fellowship from the National Endowment for the Arts. Born in Washington, D.C., Howland lives in Key West, Florida.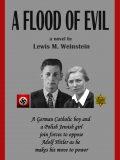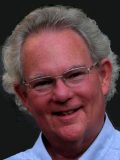 Lew Weinstein (and his wife Pat Lenny) have lived in Key West since 2004. Lew had a successful career as a CEO before publishing his first novel THE HERETIC (2000). Four other novels followed, most recently A FLOOD OF EVIL (2016), set in 1923-1933 when Hitler was rising to power. In AFOE, Anna, a Polish Jew, meets Berthold, a German Catholic. They fall in love and even though Berthold becomes a Nazi, they work together to try to convince people with power to stop Hitler when that was still possible.