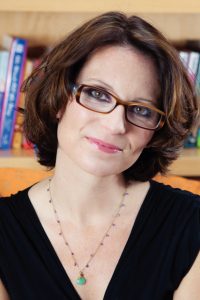 Meg Cabot, the bestselling author of "The Princess Diaries" series and many other novels, will discuss her new book, "The Boy Is Back".
"The Boy Is Back" is the fourth in Cabot's popular Boy Series, romantic comedies for adults told in e-mails, IMs and journal entries. Publishers Weekly described the earlier Boy books as "cheeky," "fun" and a "frothy concoction of love, friendship and true romance." "The Boy is Back" is set in the small town of Bloomville, Ind., and was partly inspired by a real crime report in a local newspaper. In the novel, an allegation of fraud reunites a young man and woman who get a second chance at love, while they deal with aging parents and their own painful memories.
Cabot herself was born and raised in Indiana; she now lives in Key West with her husband, Benjamin Egnatz.