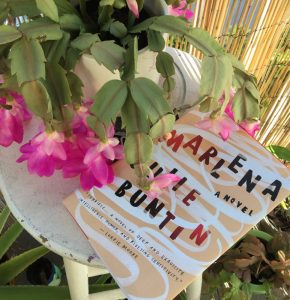 Our next virtual book club pick is Marlena by Julie Buntin. This standout novel about friendship and identity has been winning rave reviews.
Until March 10, get 20% off this title in store and online. Online use code "BC20." Click here to purchase from our online store: Marlena.
Join the book club by reading the book and sharing your reactions on social media. Make a comment, share a picture, ask a question and use the hashtag: #bbkwbookclub on Facebook, Twitter and Instagram. Follow us on social media and look for the #bbkwbookclub hashtag. Every week, we'll post new book club content.
And, if you'll be in Key West, meet Julie in person when she does a reading and signing event with Gabe Habash at the store, March 13.