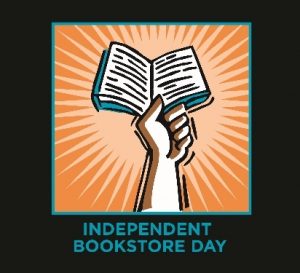 Do you love your favorite independent bookstore? At Books & Books @ The Studios in sunny Key West or at more than 500 other local bookshops, join the party celebrating indies April 28.
Independent Bookstore Day is a chance for local bookstores to show off what we do best – connect readers with books and help sustain vibrant communities.
We'll have some of the exclusive merchandise, created just for Bookstore Day, and, as always good books, just waiting for you.
The 2018 IBD author ambassador Celeste Ng, author of Little Fires Everywhere, says, "My favorite thing about independent bookstores is that they all have their own distinct personalities: each reflects not just the tastes but also the ideals of its community. From the second you walk in, you get a sense of what the people who shop there know and enjoy—as well as what's currently on their minds, what they want to learn, and what they value: in short, what kinds of people they want to be. Bookstores are more than just repositories of knowledge, they're living, breathing, evolving representations of our best selves. I love Independent Bookstore Day because it asks readers, writers, and booksellers to join in celebrating all that bookstores represent. It's a gathering to remind ourselves that the written word can change both us and the world, and of what's possible when we all come together."